The global pharmaceutical industry involves a quirky inefficiency. Contrary to what one would expect in the R&D process of vital drugs, data handling tasks are mostly manual. The global pharmaceutical industry involves a quirky inefficiency. Contrary to what one would expect in the R&D process of vital drugs, data handling tasks are mostly manual. This traditional approach comes with its fair share of trouble by being prone to human errors. Moreover, increasing regulatory control, the constant need for drug approval, and HR management expenses are making R&D costs shoot right through the roof. This has put the pharma industry in a tough spot and there is an urgent need to contain this rise.
Thankfully, the industry has actively responded to the issue with the emergence of two equally interesting saviors – Robotic Process Automation (RPA) and Business Process Outsourcing.
Reducing R&D Costs in Pharma with Robotic Process Automation (RPA)
Any high volume process that can be defined with precision and be consistently executed with minimal variation is a prime candidate for Robotic Process Automation. From an economic perspective, reliance on robots is a no-brainer. They boost productivity and reduce spending since they do not require any vacations and if programmed correctly, it can work round the clock without the need to rest. Hence, automating manual tasks with robotic process automation services (RPA) can hugely benefit the Pharma industry by being a game changer.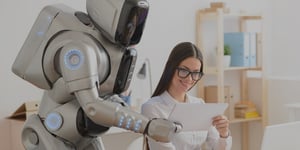 On average, RPA can decrease the time spent on each operation by 70% and the number of mistakes by 99%. Moreover, research from Gartner suggests that RPA costs 1/3rd the amount of an offshore employee and 1/5th of an onshore employee.
These benefits have also tied RPA with the outsourcing industry since CROs are actively implementing robots to handle data-related tasks and report to special state bodies. Though the adoption of RPA in the industry is still in its nascent phase, it needs to overcome the challenge of validation to be widely accepted. This is mainly because pharma companies typically involve highly regulated environments and any automated decision-making function here would require extensive validation along with solid state control.
Pharma companies can implement RPA in the following areas to drive real ROI:
Clinical Development:

RPA has the capability to significantly reduce the processing time of activities such as clinical data management, site management, site payment processing, email processes, validation of an employee, approval-integration with HR, contract management system, etc.
Commercial Operations:

RPA can enrich the quality of data that pharmaceuticals leverage, reducing the need to source data from third parties. Hence, it finds extensive usage in functions like sales force effectiveness, Aggregate Spend Reporting, Marketing Fulfilment, Chargeback, and Account Payable.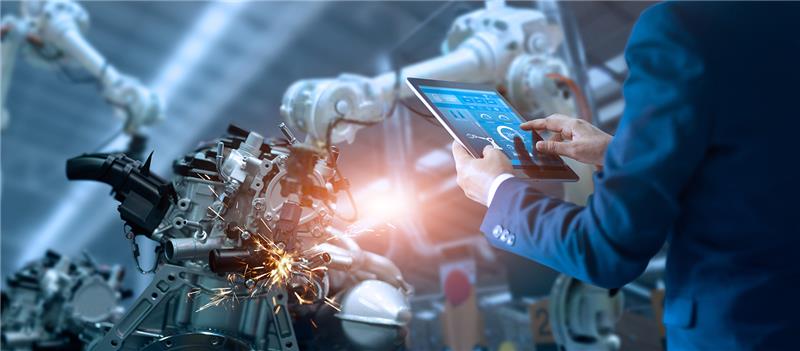 Rebate/Chargeback Processing:

Pharma companies deploy manual processes to pay back the rebate to wholesalers. RPA can automate this by handling tickets in real-time, saving the cost of processing and integration.
Regulatory Submissions:

Regulatory frameworks involve significant time and effort. Automation technologies such as Optical Character Recognition (OCR) can be easily implemented with RPA to increase efficiency.
The right RPA strategy has the potential to add new levels of capabilities in any industry, let alone pharma. If we talk about adoption alone, another Gartner report states that 90% of large and mid-sized companies are set to have at least one process automated with RPA by the year 2020 and the market is set to grow at a rate of 50% for the next four years.
Reducing R&D Costs in Pharma with Outsourcing
Business Processing Outsourcing is helping pharmaceutical firms today to overhaul their operational structures via Contract Research Organizations (CROs) and Contract Manufacturing Organizations (CMOs). Functions that pharma companies are actively outsourcing today include clinical discovery, clinical trials, clinical data management, and pharmacovigilance.
All these processes typically involve countless hours of handing repetitive manual processes, without doing away with the need for high intellect potential. This leads to HR management taking a front seat to the soaring cost structures.
Effective use of CROs and CMOs curbs this by identifying the functions that the company needs to restore and the ones that it needs to outsource. While strategic and knowledge-based activities are typically retained, tactical and repetitive functions are the frontrunners for outsourcing.

Outsourced RPA tasks generally include the following:
Entering varying data sets into statistical databases
Verifying data quality upon completion of studies
Monitoring protocol compliance
Submitting the data to regulators
Clarifying data anomalies
Designing data collection methods
Conclusion
It has become increasingly obvious that RPA is here to stay and the market is only set to boom in the future. This will help fuel pharmaceutical innovation, also promoting healthier lives along the way. Coupling this with the benefits of outsourcing will help companies bring better and safer drugs in the market at lower costs by doing away with people-intensive processes, ensuring proof of compliance, and implementing built-in scalability of digital automation code.
The future looks increasingly ripe for breakthroughs in drug research in the pharma industry.
ACI's robotic process automation services(RPA) enable pharma 4.0 firms in bringing safe and effective drugs to the market at the best economical cost without negotiating on quality and productivity.