Unlock Powerful Insights by Unravelling the Power of your Data
Data from your company cannot be mobilized if it is fragmented or of poor quality. Existing processes must be rethought in order to make data visible, reliable, and quickly available. Data can then be used to maximize your investments in Al and technology.
With the appropriate data foundation, modernization, and platform management, ACI Infotech enables business insights at scale. Our global expertise, the newest know-how from technology partners, and hyperscalers make businesses ready to embrace Al. With automated workflows and modern data fabric, we accelerate data preparation. To kickstart your data modernization journey, we blend dependable, modular, and scalable solutions with your current data architecture.
White Paper
3 Steps To Establishing A Data & Analytics-Driven Business
Data and analytics are the keys to business growth, but it doesn't happen by itself. You need to have a well-thought-out strategy for using data effectively in your organization.
Download Now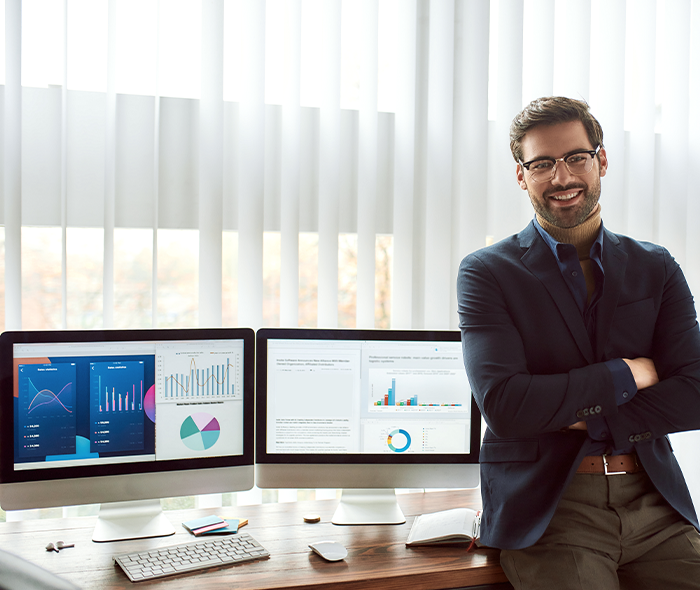 X
Download White Paper story
Data & Analytics Services
Consulting & Data Advisory
Integrate your analytics projects to measurable business outcomes using a data-driven strategy. ACI Infotech assists organizations in discovering the ideal data strategy to help their IT and operational teams to leverage every business opportunity.
Data Migration
Overcome the logistical challenges of identifying, preparing, extracting, and processing data by using specialized knowledge, adhering to security best practices, and minimizing the impact on operations.
Master Data Management
Ensure that your data is secure and accessible to those who need it, when they need it with an MDM solution. We help concentrate the storage of essential master data to simplify navigation and user experience.
Data Governance
Maintain compliance and always have complete control over the data through data planning, monitoring, and cataloging. ACI Infotech helps with governance, monetization, and compliance in addition to data synthesis and analytics, and it streamlines and simplifies regulatory requirements.
Enterprise Data Management
Make data trustworthy, usable, and accessible to businesses. Whether you're moving an application to the cloud, dealing with the fallout from mergers and acquisitions, or bridging metadata discrepancies between business units and apps, manage your master data, and adapt and react to change more effectively.
Data Visualization
Discover trends, track goals, find outliers, and compare the performance of different categories, brands, and products using a powerful data visualization platform that is tailored to meet all your business needs.
Data Monetization
Use data monetization techniques that are focused on producing quantifiable business and financial impacts to leverage your data to create new revenue and profit streams. With the help of our data monetization services, at-rest data can be transformed into insightful market or business knowledge that can be applied both internally and externally to earn data revenue.
Data Warehousing
Transform data from many sources into usable and relevant information before storing it in a data warehouse by using a variety of ETL/ELT techniques. We create a unique data warehouse for your organization that includes a business intelligence framework, an effective data integration architecture, and an intelligent database.
Case Study
See how we've partnered to drive value for
our clients with business transformation.
Co-create with ACI Infotech
With the help of our end-to-end framework of design thinking, agile, and DevOps approaches, you can easily come up with, create, measure, iterate, and scale solutions. Through the collaboration between your team and a varied group of ACI Infotech's business, design, and technology specialists, you can accelerate time to value and implement ground-breaking innovations.
Let's Talk