Profitability, Customer Satisfaction, & Agility.
The DevOps age has made significant advances today. Businesses can deploy their workloads smoothly and easily by setting up virtual machines. However, there is one aspect that businesses sometimes overlook; i.e. security. Additionally, the goal is to provide DIY DevSecOps platforms so that programmers may construct CI-CD pipelines and application monitoring dashboards by themselves. Most businesses are currently investing significantly in DevSecOps capabilities and attempting to develop a roadmap for its deployment looking at long-term capabilities. Enterprise-wide implementation of DevSecOps services and DevSecOps solutions is especially tricky as it entails addressing the following challenges:
Standardization of tools and cost reduction.
The effects of significant changes on culture.
Current infrastructure and assistance services.
ACI Infotech's vast experience in various IT projects strengthens our DevSecOps Engineering capabilities. We have used DevSecOps tools for automation and agile application life cycle management to complete more than 100 transitions. Our committed SMEs and R&D teams have used the centre of excellence (CoE) at ACI Infotech to develop IT future-proof solutions.
White Paper
THIS IS WHAT THE MODERN WORK ENVIRONMENT LOOKS LIKE
The world has changed dramatically since the Industrial Revolution.
Download Now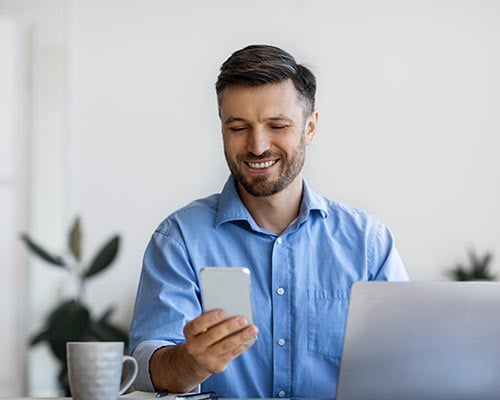 X
Download White Paper story
Assessment & Implementation
Gather, examine, extrapolate, and present data regarding across five stages of maturity, using a 4-phased process. The well-executed DevSecOps environment at ACI Infotech improves system agility, maintains speed, and fosters innovation.
Product Security
Design products with security in mind to provide secure data management, access control, and damage reduction following container and microservices security principles. With our Jira plugin, the DevSecOps framework allows end-to-end traceability of security defects and integrates security testing into your continuous integration system.
Automated Infrastructure
Provide infrastructure agility by modularizing the processes and using DevSecOps configuration management. We create CI/CD pipelines that are optimized and include security at every stage, from the IDE through base images to application security testing.
Application Vulnerability Management
Assist with automated risk and vulnerability assessment, correlation of all vulnerabilities, de-duplication, and false positive detection, among other specific risk and vulnerability assessment techniques.
Threat Modelling
Evaluate the threat landscape and incorporate security into the design phase. We identify threats using the STRIDE, VAST, or PASTA methodologies and the DREAD model to rate severity and incorporate threat modeling into the development cycle.
Case Study
See how we've partnered to drive value for
our clients with business transformation.
Why should you
adopt DevSecOps?
Continuous Integration
Identify and address any inbound bugs with the continuous integration cycle, improving the program's quality and speeding up the validation of new software upgrades. DevSecOps builds a test-driven architecture for development that uses continuous integration and automated testing to produce high-quality code with improved security and compliance.
Infrastructure Security
Monitor infrastructure using continuous integration and version control. Our cloud model enables developers to interact with the infrastructure with a program. ACI Infotech continuously monitors the production environment to look for bugs, attacks, or security risks.
Performance Optimisation
Follow an iterative approach to see if the application works as desired. We also ensure that the performance engineering smoothly integrates with existing tools in the DevSecOps pipeline.
DevSecOps Automation
Deliver DevSecOps automation that ensures no deployment risk and an increase in overall productivity. We use a robust ecosystem of open-source & licensed tools right at the start of the development cycle to ensure quicker application delivery.
Disaster Recovery
Have optimum systems to recover from the disaster by firing scripts, changing the storage endpoints, and completely shutting down the virtual machines for restoring in a failover event. Our disaster recovery plan includes instructions for restoring business and IT services as well as scenarios, runbooks, backups, and other resources.
DevSecOps Management
Manage the continuous delivery pipeline along with automating the processing pipeline and see if constant release and change management is held.