Ready to Change the World with AI/ML and Data
Artificial intelligence (AI) and machine learning (ML) technologies are becoming increasingly important as businesses reinvent themselves in the face of uncertainty and move toward a bright future. However, these businesses frequently lose their prospects of a winning streak with AI-ML due to a lack of expertise, business scalability, and an inability to discover appropriate business use cases.
Use ACI Infotech's precision, action-driven approach to implement AI-ML strategies and promote organizational success and business innovation within your organization. Our award-winning AI-ML boutique of solutions helps our clients save upto 30% across all business functions.
Accelerate change for a bright future with AI-ML
Realign your AI-ML priorities with ACI Infotech, a dependable partner to numerous Fortune 1000 firms, to maximize your ROI. Our clients benefit from upto 30% savings across multiple company operations as we bring over 15+ years of experience and proprietary methods.
Implementing successful AI-ML engagements with a dependable IT professional can help you create intelligent organizations, provide quantifiable consumer experiences, and maintain risk and compliance. Our in-house skills reinforced by carefully nurtured collaborations with vendors provide our clients a leg up in the race to stay abreast of digital trends.
White Paper
ARTIFICIAL INTELLIGENCE/
MACHINE LEARNING (AI/ML)
According to a recent survey by Deloitte Insights, 70% of financial services firms are using machine learning (ML) to detect fraud, fine-tune credit scores, and predict cash flow events.
Download Now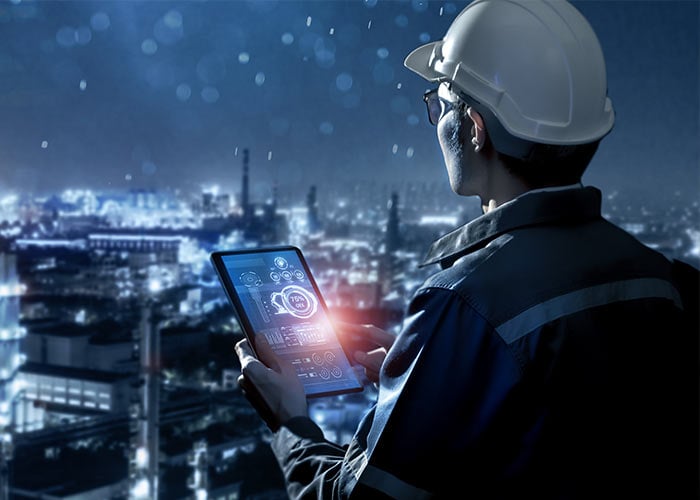 X
Download White Paper story
AI and ML Services:
Powering Digital Transformation
Machine Learning Operations
Shortens the development process and increases the deployment velocity of ML-based solutions at scale. This is possible through the emerging software engineering discipline, MLOps.
Al on Cloud
Scales Al implementations seamlessly across all the top cloud providers. Leverage ground-breaking research, ethical Al standards, and agility that ACI Infotech provides to create and implement your own Al solutions.
Computer Vision
Helps clients transfer their current quality control and quality gate processes in large manufacturing settings using computer vision technology. Includes real-time video processing, image identification, and visual classification of object nature.
Natural Language Processing
Assists businesses in automatically processing huge quantities of text data using advanced texts, speech, and cognitive analytics, structured and unstructured data, and chatbots.
Predictive Analytic
Enables businesses to use AI-powered predictive analytics to transform how their processes are run. To make the process of creating scalable predictive models simpler and faster, ACI Infotech provides a collection of software tools.
Predictive and Recommendation
Automates decision-making processes, predict upcoming scenarios through probabilistic analysis, and customizes user experiences. Your best interests lie in maintaining market competition and acquiring more effective clients through recommendation engines.
Case Study
See how we've partnered to drive value for
our clients with business transformation.
Adopting AI/ML:
Be Future Ready
Hyper-Personalization:
Build complete tailored solutions to match your business objectives by leveraging our AI & data experts, proficient in all technologies. Maximize revenue, reduce costs, and elevate customer experience using hyper-personalized marketing.
New Revenue Streams:
Gain access to valuable information that can help you find and explore new business prospects. Understanding and implementing AI technology can boost an organization's revenue by up to 30%.
Rethink Products and Services:
Find opportunities for innovation and improvement by taking a comprehensive look at the current offerings. Overcome the obstacles that businesses face while attempting to respond to shifting client expectations and shifting technical paradigms.
Establish New Markets:
Utilize Applied AI's efficacy and intelligence to interact with potential consumers more rapidly. Improve relationships with customers while developing new products and services and improving existing ones with the usage of AI.
Lower Costs:
Save time and money and empower your employees to concentrate on the next big challenge by automating traditionally manual processes and quality checks. AI is changing conventional corporate procedures, bringing about a digital revolution, minimizing waste, and lowering overhead expenses.
New Speed to Market:
Make decisions more quickly and efficiently than ever before with the help of applied intelligence. To reduce costs and improve efficiency, numerous business processes can benefit from deploying stable, reliable, and sustainable forms of AI.