Name a Salesforce cloud and industry combination, and we've delivered it with speed at scale. Our holistic approach is the secret to your success. Work with us to implement a Salesforce platform, align your organization, and gain actionable insights from your data. Together, we'll make sure your project has a meaningful, long-term impact.
Salesforce expertise - Innovation
Powered by our world-class global delivery, our passion for industry-led innovation is balanced with data-driven results, resolving our clients' most complex business problems. Our strength lies in the deep expertise of our people across all of our businesses—Strategy & Consulting, Technology, Interactive and Operations. We leverage modern technologies like AI/ML and automation along with our domain expertise and innovative multi-cloud solutions.
Experience
Salesforce integration experts at ACI bring more than 15 years of CRM experience to help you effectively integrate Salesforce with other complex systems with zero business impact. We possess expertise in both developing custom integration modules and tuning integration apps.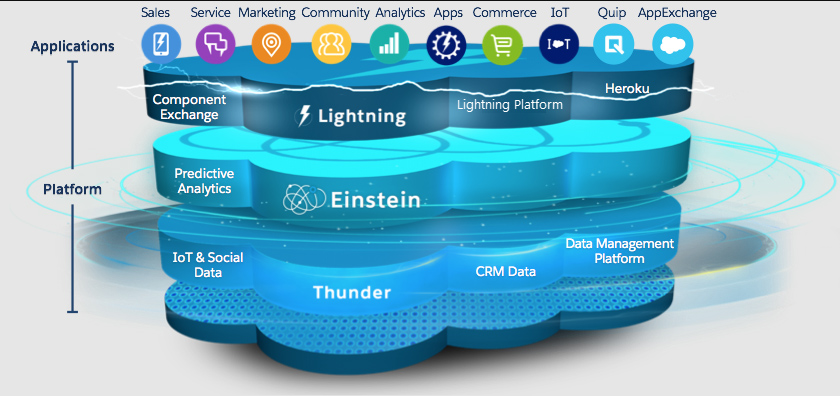 Efficient
Whether you are planning to integrate a new application with Salesforce, or an existing stack, our team can help. We can help you with developing a robust integration strategy, implementing your integration ideas, and fine-tune the process to make it more efficient.
Process design
Experience design
Data & analytics
Platform integration
Salesforce implementation
We build experiences by rewiring organizations with connected platforms and intelligence to enable customer-centric business process and culture.
Our Salesforce experts will help you maximize your investment across the entire Salesforce Platform, including Financial Services Cloud, Sales & Service Cloud, and Marketing Cloud by designing transformational experiences for your customers and users while seamlessly integrating with the core and ancillary systems that are critical to your business.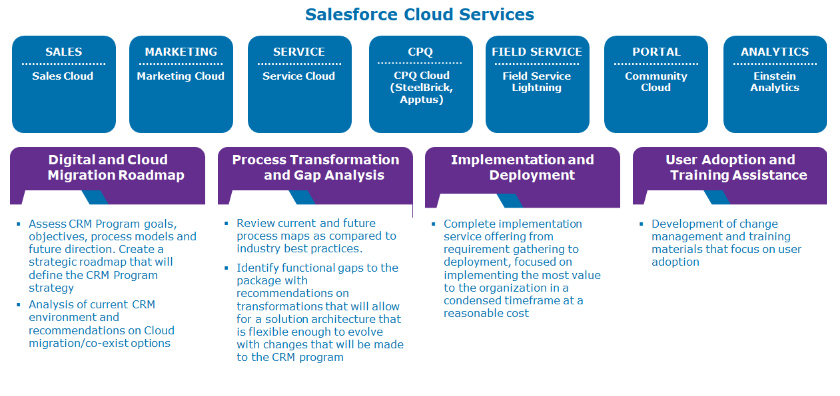 Every one of our Salesforce projects has a meaningful impact on human lives—for our people, our clients, and their customers. This has been especially true lately, with much of our work focused on connecting people and accelerating essential action in response to COVID-19.
Case Studies
Our solutions effect a business transformation of utilities enterprises
Our Partners
Bringing together the best of our partner network to create a competitive advantage for your business.
We enable our customers to harness the power of the Enterprise Technology Stack at scale and transform their businesses through joint business objectives, investments, innovation and co-development with our partners