Effective
We help higher education leaders, including CIOs & CTOs to transform the campus experience and ACI's cost-effective solutions, empower students & educators to automate and streamline IT processes
Technology
The advent of technology has naturally paved the way and brought in a lot of changes in the education realm. Education institutions irrespective of their size are adopting the change with great enthusiasm. As technology and learning go hand in hand, all segments of learners are using digital technologies with great enthusiasm.
Unique solutions
We, at ACI act as an enabler, to help the higher educational institutions deal with the ever-changing environment. We understand the specific business processes functioning within higher education and take time to understand your specific processes and needs to provide unique solutions that add value to your institution.
Our disruptive technology solutions specifically designed for the education industry:
"Vision to completion" IT managed services, high-quality data services, cybersecurity services, technology consulting services, innovative & interactive app development services, and enterprise technology solutions for higher education.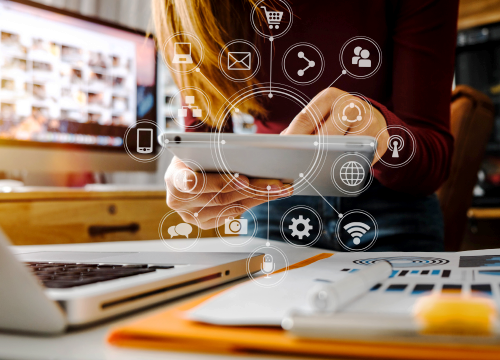 Our Digital-powered IT Services to


Transform the Higher Education Industry
We haven't traveled to them all
but our work has.
ACI is a strategic partner of global clients for managing complex industry-specific processes that impact their bottom-line. An end-to-end vertical approach to service delivery, technology-led solutions and a client-centric approach enable us to deliver business value to these clients who hail from diverse industries. ACI Workday Solutions help Higher Education to address HCM, Finance & HR Challenges
Automate your IT with ACI ServiceNow Solutions for an Exceptional Customer Experience
ACI's EduTech Cloud Offerings to Improve your Campus Experience
Build Critical Cyber Defenses to Protect your Institution with ACI's Cyber Security Services
Finding the Right Partner is Always
Key to a Successful Journey
Request A Call At Your Convenience