Is remote work is no more a fad, it's the new normal? Many debated that it's not normal on the arrival of the COVID-19 pandemic, but in the past few months, the answer has become very clear: remote work is here to stay. According to a Gartner survey, "41% of employees are likely to work remotely at least some of the time" post-pandemic as well. It has been proven that remote work saves millions of dollars for businesses. And 65% of employees are found more productive when working from home than office, according to a recent survey by FlexJobs.
Automation technologies like Artificial Intelligence (AI) and Robotic Process Automation (RPA) have a unique capability to bridge the gap between short-term workforce diversity and longer-term solutions to modernize legacy systems and operations. That's why savvy organizations are leveraging automation technologies to face the challenges of managing remote workforce now – and to reap the benefits at scale tomorrow.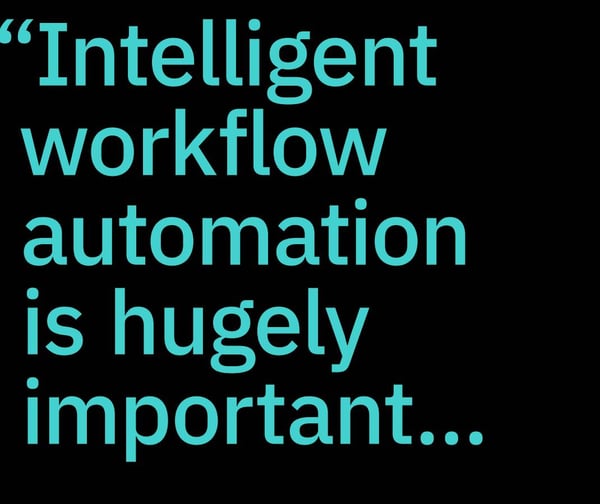 RPA improves the accessibility of legacy systems to remote workers
Remote employees rely on flexible, easily accessible tools to do their works effectively. But legacy systems were designed for a distinct standard of work and don't get integrated naturally with the modern technology stack that supports remote work. In fact, 23% of remote workers rank struggling to deal with legacy systems among their top five challenges. Without modern automation tools, it's nearly impossible for enterprises to bridge the gap between their legacy systems and the tools and workflows required to support flexible, remote work
Automation supports IT teams in managing remote employees
The unexpected shift to remote work added a lot of pressure to operations teams, particularly the IT departments that maintain security while helping the remote workers adapt at a technological level. The remote workforce will continue to tax principal IT resources, distracting IT from critical security initiatives unless the correct support framework is put in place for the long haul.
Today, CIOs need cost-effective solutions that can be implemented and scaled promptly to effectively manage remote workers in the long run while avoiding the ramifications of weak security. Automation technologies like AI and ML provide this solution by easing up the daily technical support burden and helping IT professionals in managing more complex works.
Automated workflows protect remote teams from communication silos
Communication silos damage the collaboration, productivity, and compliance of any team. According to a recent survey, 86% of employees and executives cite a lack of effective communication or collaboration for workplace failures.
Automating front and back office processes helps streamline the flow of data across your organization and prevents formation of silos, even when your employees are working remotely. Automation does this by providing unified access to data, creating consistent processes across the organization, and freeing employee time to boost collaboration.
ACI Infotech has partnered with automation solutions providers like UiPath and Blue Prism to help enterprises leverage automation to pivot to remote work in the new normal. If you're ready to get started using automation to help manage remote employees, we are there to help you reach your business goals.