According to a survey by American Express, 40% of their customers would rather speak with a live person at a contact centre than a computer. 90% prefer to call to get a quick answer, rather than waiting for a reply to an email you sent three days ago. This means that it's essential for companies to create more personalizing experiences for their customers.
One of the biggest ways companies can do this is by showing an individual's data instead of showing general data. The hope of doing this is to show individuals how their data lives in aggregate but still allows for transparency and control. This blog boat gives you an overview of how data is humanizing customer experiences and how you can leverage this to better your business.
Contextual, segmented content
Include your audience's interests, preferences, and needs when developing content. Your goal is to create a seamless path to conversion, not just to reach them with the information they already know.
Leverage data to understand the behaviours and preferences of specific segments—and then deliver contextual content that enhances their customer experience from start to finish. When you take this approach, your customers will be more likely to read and engage with what you share—and even share it themselves!
Also Read: What does customer experience management mean to you?
Intuitive, user-friendly apps
There will always be times when our apps aren't working properly, and that's okay. Here are some tips to make it less frustrating.
Keep your finger on the Home button (or as close as possible) so you can restart the app if it doesn't respond to your commands.
Use common gestures like a pinch-zoom or swipe up for an app list.
If you keep getting stuck with an error message, use Apple's Help tool ( For Apple users).
Personalized, tailored messaging
To have an effective customer experience, you need to use tailored messaging. These are messages that were created specifically for a certain group of customers. They don't just use information about the customer—they also know information about the circumstances surrounding each message and can be used to communicate with groups of customers in different ways.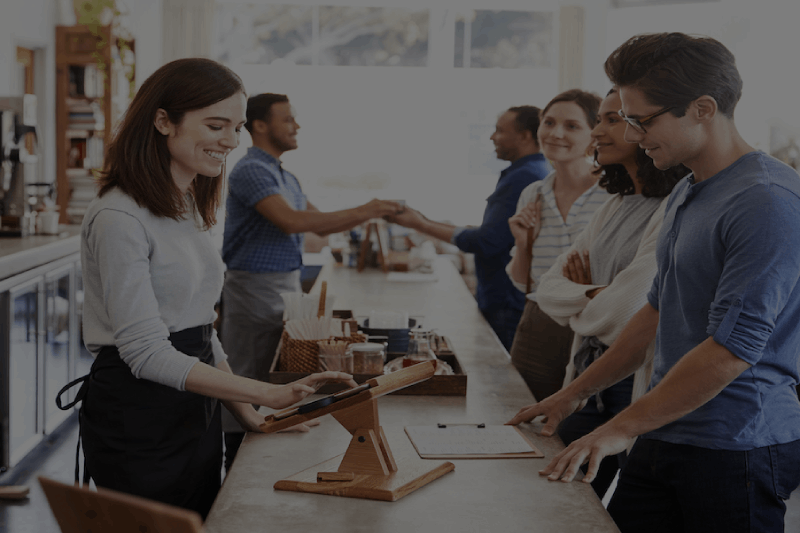 Empathetic and preventive customer service
Data is a crucial factor in customer service today. Understanding clients and their behaviors so that you can anticipate what will happen in the future is an invaluable asset when handling customer issues. When dealing with a customer issue, you must comprehend their problems, not just what they claim is going on. You have to take time to listen and care about their needs, learning from them to get smarter at predicting potential problems in the future and preventing them from happening again.
In handling customer issues, one of the factors that may influence your work is using data analysis to predict which customers are likely to have a problem again and how often it will happen. You then have to do all you can to prevent these potential problems before they happen again. This is a perfect circumstance for you because it allows you to learn more about your customers' demands while also ensuring that those users aren't shut out of the site unnecessarily or annoyed by any misuse of policies or processes that may negatively affect them.
Authentic and organic social media engagement
Building positive social interactions with your customers should be a good experience for them and you. While many companies make the mistake of using social media to respond to mentions and complaints, brands that use this interaction to start and sustain a real conversation that benefit from social media engagement. The best part is that you don't have to pay for this service—simply being authentic and organic in your approach can do wonders.
Be careful not to overdo it: Social media engagement is not a one-way street. You can talk about yourself all day long, but if you are not genuinely interested in learning about your customers, they will notice and disengage from the conversation. An example of an engaging brand is Airbnb. It has a blog dedicated solely to customer stories that interact with its platform, whether guests or hosts.
In-person interaction during the in-between moments
Technologies used in washing machines, dishwashers, refrigerators, are common around the world. It speaks to how automated our lives are becoming—and how important it is for brands to create in-person interactions that convey a sense of authenticity and personalization.
Here are some ways to create an experience that feels personalized:
Engage with customers as they enter or exit your location using a tablet or other device
At a hotel or vacation rental, leave small treats with friendly notes on pillows for guests to find upon arrival.
Ask employees (rather than technology) to read aloud customer reviews on a screen at the location or outgoing calls from customers after they purchased something online.
Today's marketers are creating more human experiences than ever before

using data and digital tools.
Marketers are increasingly collecting and analyzing data to solve complex customer problems. The result? More personalized, more effective marketing that's already delivering results.
There's no one way to collect data, but with the right, marketers can keep tabs on everything from what products customers buy to where they visit and how often. Marketers can use this information to create more attractive offers by employing the correct language at the right time, all while saving money in the long run by optimizing their campaigns for higher response rates.
Conclusion
Data has been used to measure performance and calculate ROI for decades. Now, it humanizes customer experiences by helping to understand why people act the way they do. As technology becomes more pervasive, consumers have become less tolerant of poor service and downtime.
Also, if you aim your products and marketing at specific groups of customers rather than a mass audience, your product will be more detailed and more accurate. We can expect this trend to grow as companies make efforts to understand consumer behavior and enhance the customer experience by using data.