Unleashing the Power of GAI for Enterprises
In the expansive landscape of modern business, Generative AI has become ubiquitous. Yet, many enterprises, while eager to harness its potential for enhanced cost efficiencies and superior business results, find themselves grappling with the question of where to initiate their journey. ACI Infotech emerges as the reliable strategic ally, guiding companies towards secure Generative AI solutions and tangible successes. With our profound Data Insights, Digital Engineering prowess, and a track record of crafting impactful solutions alongside industry giants, we distinguish ourselves as a standout force in the market.
From CEO's Desk
Harnessing the Power of Generative AI to Optimize Risk Management
Step into the mesmerizing world of generative AI chatbots, where technological marvels are reshaping the digital realm at an astonishing pace. At the forefront stands ChatGPT, a breathtaking creation that has enthralled users with its extraordinary talents, effortlessly assisting in everything from casual banter to intricate coding challenges.
Read More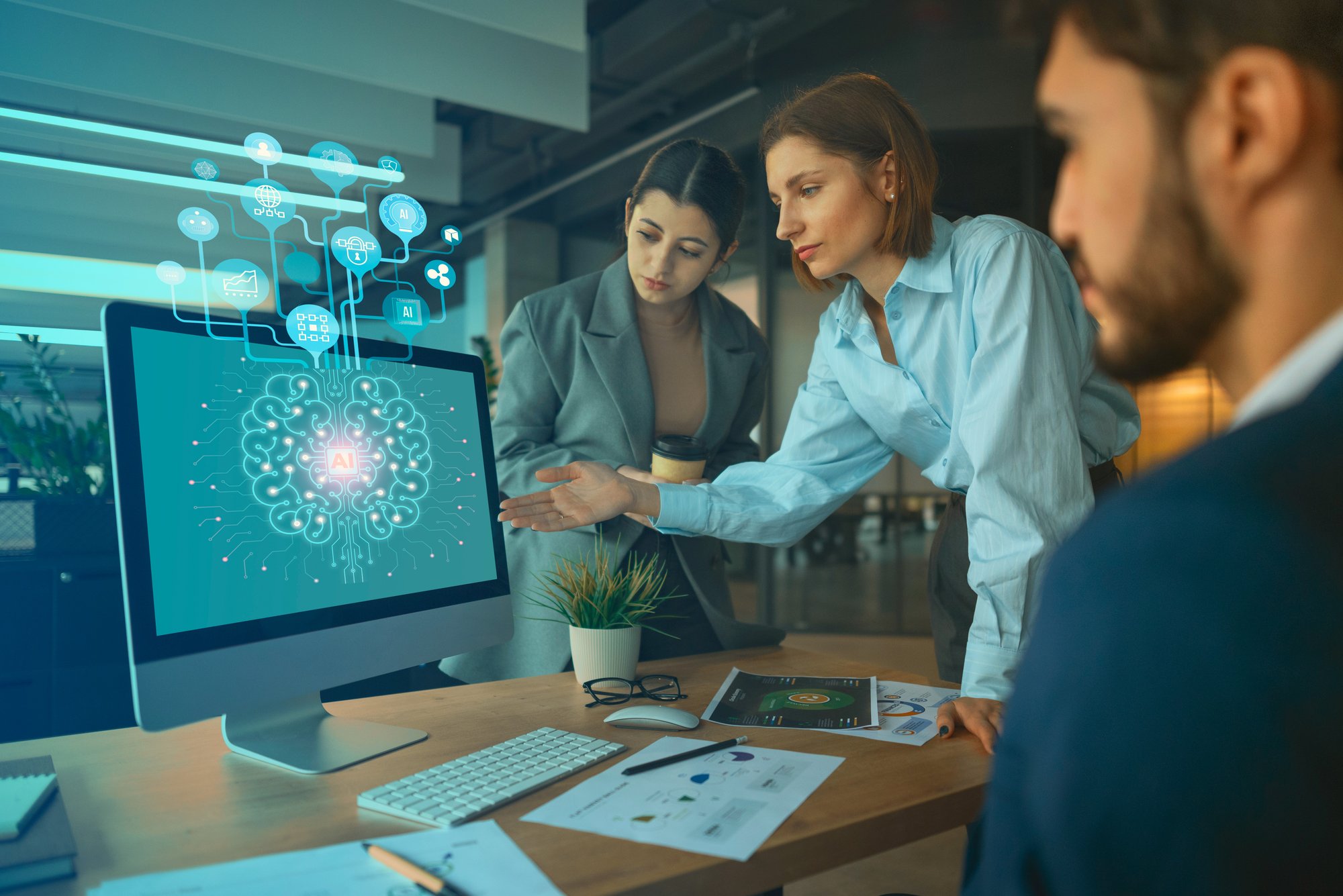 GAI Consulting
We offer Generative AI Consulting services to help you navigate the complexities of the technology and jargon to build solutions that can boost your business growth. Our experts work with you to identify growth opportunities and design an AI transformation strategy to implement the solution.
Model Development
We cover the following for Mod dev.
Fine-tuning of LLM models
Code generator platform development 
Using Open AI, Azure OpenAI APIs 
Using transformer models in a private environment 
Design and Build Management
We offer development services using Large Language Models, Diffusion Models, and Transformer models to build solutions with state-of-the-art performance. We enable you to be ten steps ahead of your competitors. Reach out to us today to avail a no-obligation GAI technology consultation.
GAI Integration
Our team creates generative AI integration road maps and detailed OpenAI integration models to improve business performance.
Custom Solutions
We tailor generative AI APIs and augment business app capabilities, such as design and content creation, intelligent chatbots, etc.
GenAI Pods
Our GenAI Pods develop industry-specific solutions leveraging the power of generative AI to offer personalized and data-driven experiences to enterprises, improve decision-making processes and drive business growth. The GenAI Pods draw its expertise from its pods based in Atlanta, New Jersey, and Noida.
Technology Stack We Support
Case Study
See how we've partnered to drive value for
our clients with business transformation.