Solutions
Our pre-built digital solutions enhance your retail business processes and help you drive better and smarter customer interactions leading to new revenue opportunities.
Services
Today there are so many different channels for a consumer to choose for buying products and services of their choice. The consumer also expects retailers to provide a faster and more consistent communication in brick and mortar stores, online and also through mobiles.
Analyze
Retailers through digital commerce can analyze huge data on customer behavior, transactions and consumption patterns. This valuable data on the customer's end to end buying journey acquired from physical and online stores and supply chain vendors can provide better insights helping retailers to improve customer experience, build loyalty and also enhance operational efficiency. Here's where we come in. ACI works with retail companies to develop highly effective tools to integrate and parse these vast amounts of data, develop comprehensive reporting tools, and measure them against goals.
Segments We Serve
Grocery & Supermarket Chains
Department Stores
Discount Stores
Specialty Retailers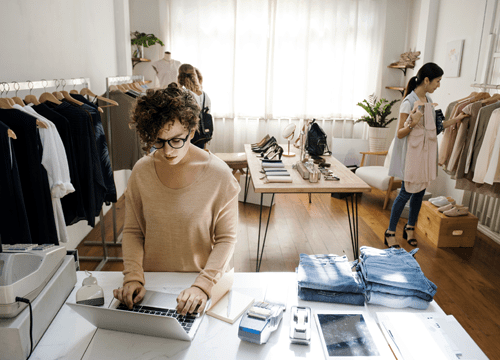 Services we Offer to Transform the Retail Industry
We haven't traveled to them all
but our work has.
ACI is a strategic partner of global clients for managing complex industry-specific processes that impact their bottom-line. An end-to-end vertical approach to service delivery, technology-led solutions and a client-centric approach enable us to deliver business value to these clients who hail from diverse industries. ACI's digital solutions that help retailers stay ahead of the curve by:
Optimizing merchandising
Elevating brand image and improving market share
Meeting the ever-changing demands of the customers
Reducing cost through intelligent automation
Automating the regular retail processes
Finding the Right Partner is Always
Key to a Successful Journey