Since decades, it is evident from the studies, economic and financial improvements/ investments, revenue generations, market capitalizations, stock trading, and many solid growth cows, that strategies developed by the Leadership team in every organization are instrumental in their success and contributing the results to the global economy.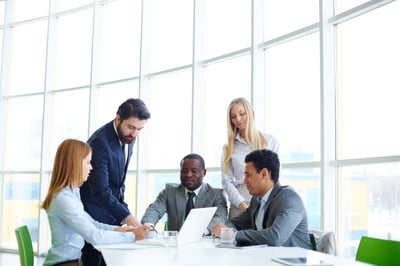 CEOs and CXOs have just not been in meetings and taking decisions but are thinking out of the box and playing vital role in new inventions there by resulting the success of each stakeholder of the organization.
Brand creation and taking that brand to global audience is not an easy task, and many CEOs such as Steve Jobs, Satya Nadella, Alex Gorsky, Piyush Gupta, Sunder Pichai and more have succeeded and proved to the world what can they do with their ideas and strategies while balancing all the functions within the organizations and giving the utmost importance to their employees.
Why Digital Transformation?
According to a survey conducted by Gartner, 42% of CEOs prioritize digital transformation, and first being the growth of the business with 58%, an historical movement towards technology transformation. The survey also reported that nearly 57% of CEOs were keen towards developing an in-house technology team and rest preferred outsourcing.
Digital Transformation helps organizations and especially leadership team to make the strategies effectively and efficiently by measuring the results driven from each business unit in a single click through dashboards. To start with Human Resources, Finance, Technology Delivery, Marketing, Operations and Corporate Functions, Business intelligence software and AI enabled applications integrate all functions and pop up all analytics and reports of each function and even provides insights and recommendations. CEOs, deliberately, are prioritizing digital business transformation for the better results and to make long term strategies.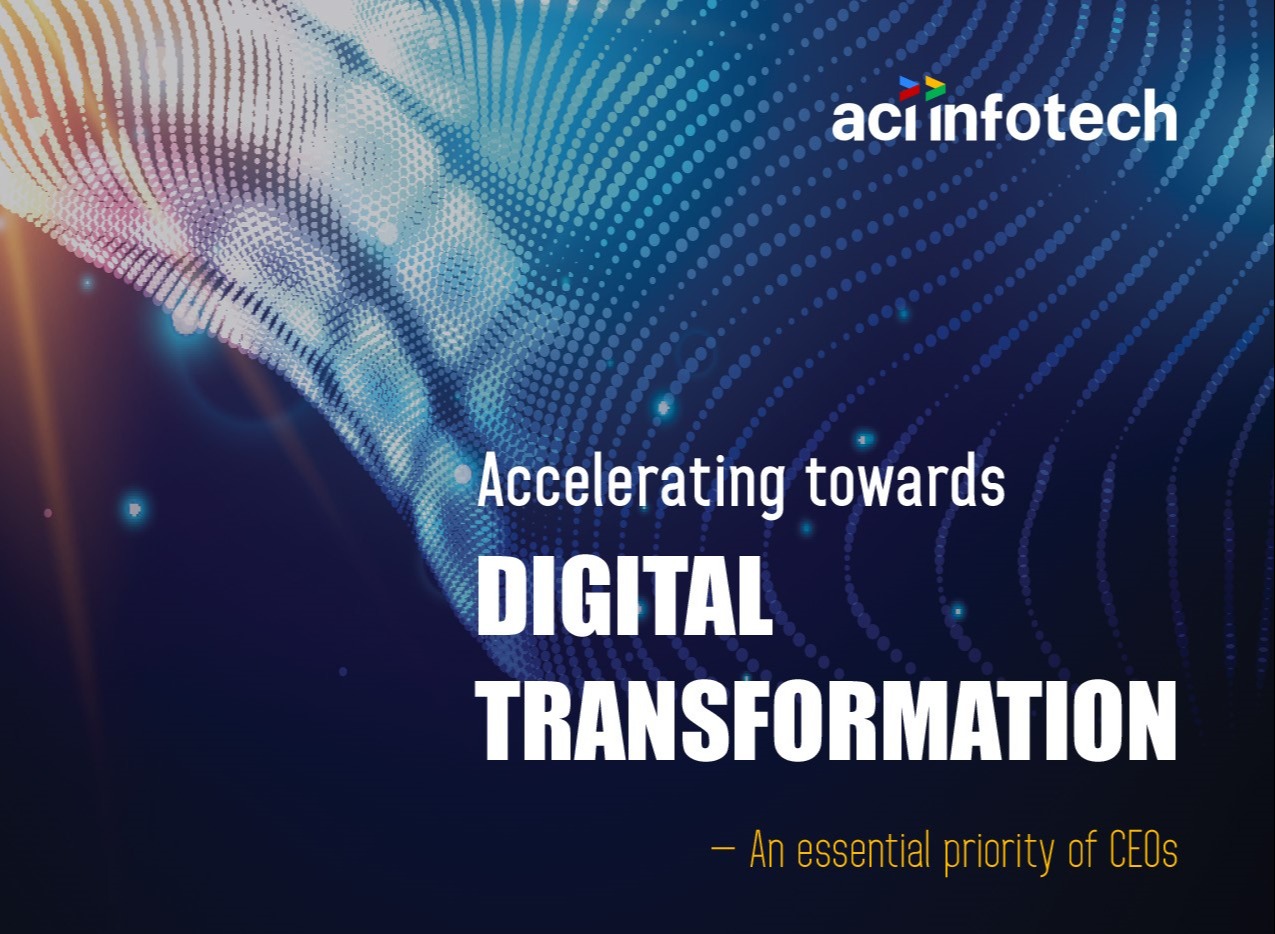 In this digital transformation, CIOs/ CTOs are playing key role in applying appropriate frameworks, which align the all-business functions of the organization; and investing in sophisticated technologies, keeping an eye on better ROI while supporting end users. The leadership team follows a model framework to depict resource model, engagement delivery model, cutting edge technology tools, and collaborations/ partnerships for adopting new technologies. From the studies, it is evident that CEOs contemplate results and growth will only be achieved with AI/ ML based enterprise applications, supported by cyber security and data privacy solutions.
CEOs Essential Priorities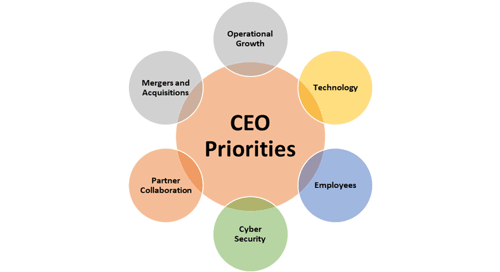 IBM conducted a survey on 3000 CEOs globally, which depicts Cyber security, Employee and Technology maturity are highly prioritized strategic elements. Nurturing of new technologies, skilled resources, and incessant learning results in a momentum and agility in business performance, which CEOs are demonstrating now, keeping the facet of Covid 19 aside.
According to the IBM survey, over the next 3 years, enhancing the operational agility and flexibility are the key priorities of 56% CEOs, followed by secure data and system, preferred by 41% of CEOs.
"Global Tech companies CEOs pronounced that digital transformation has been augmented in recent times", KPMG survey revealed. Nevertheless, as part of corporate social responsibility, leaders also have embarked practices to control the environmental and climate risks, which is rudimentary factor to run the business.